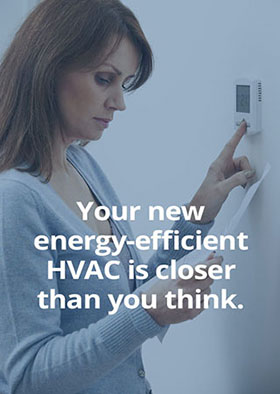 Why Choose Us?
The Kenny Fowler Heating & Air team is committed to giving outstanding service and attention to our customers. We take advantage of warrantied parts whenever possible to save you money. We explain all available options so you can make an educated decision regarding your HVAC system.
Read more from the man who puts his name and reputation on the line every day.
Sales • Service • Installation
The Kenny Fowler Heating & Air team services all equipment types (both gas and electric). This includes water-to-air systems, ductless heating and cooling systems (allows you to control temperatures in individual rooms), oil furnaces, new home purchase assessments, and seasonal tune-ups.
Authorized AMANA® Dealer
Kenny Fowler Heating & Air is Wilmington's premier authorized AMANA® dealer. Kenny represents the AMANA® product line as his signature series of HVAC systems because of their Lifetime Replacement Warranty on all outside equipment and parts — an unmatched warranty in the industry.
Seasonal Tune-Ups
Our 38-point Seasonal Tune-Up Service Program will improve the operating quality of your HVAC system — and possibly save you money. There's no contract to sign, no hoops to jump through, and no worries — just energy bill savings and longer HVAC service life.